Experiencing electromobility E and living the passion for the mobility of the future will become a reality through a wide range of plug-in hybrid and 100% electric vehicle types of various sizes for both commercial and family use.
Visitors to EXPERIENCIA E will have the opportunity to meet and drive models that are being incorporated into the vehicle fleet, as well as attend the exclusive 2024 launches.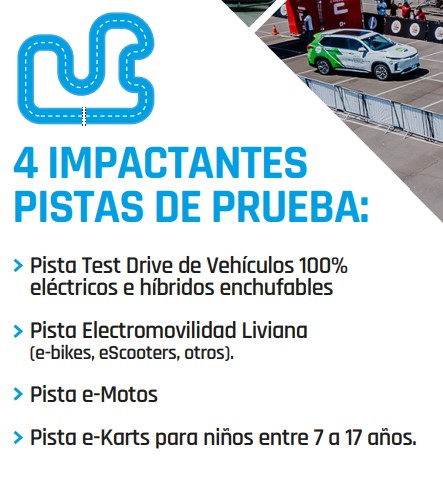 Se reunirán los líderes sectoriales y actores relevantes de las industrias de energía, transporte, minería, entre otras, y de aquellas compañías que lleven adelante sus estrategias de sostenibilidad, satisfaciendo las necesidades del presente sin comprometer la capacidad de las futuras generaciones, garantizando el equilibrio entre el crecimiento económico, el cuidado del medio ambiente y el bienestar social.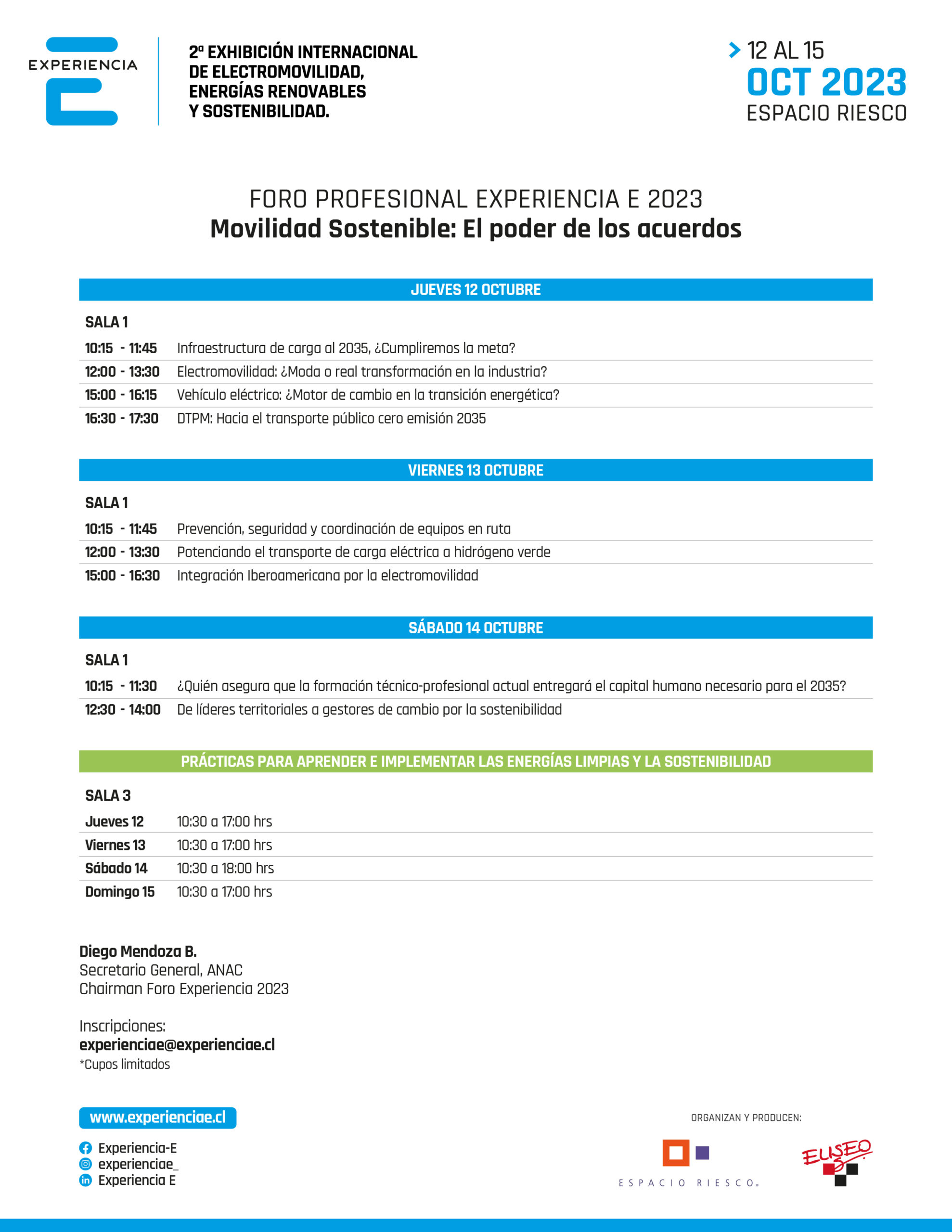 Llevaremos a cabo un Avant Premiere para los Medios de Comunicación e Invitados Especiales, donde se darán a conocer de manera anticipada, en este exclusivo evento social, todas las novedades que se anunciarán y exhibirán durante los 4 días de feria,